As we face what is said to be the longest recession ever seen, here are Tribe's top tips on how construction companies can keep their company culture at its strongest…
The Bank of England have announced we are to face our longest recession yet, with increasing costs and low profits expected to last well into 2024.
During such economic uncertainty it's expected that businesses will make tough decisions, cutbacks and drastic attempts to save money. But combine this with workers' own personal stress about the cost of living, mixed with a large dose of job insecurity, and it stands to reason that your company culture is at severe risk.
Not sure if your company culture is strong enough to weather the storm? Ensure you are providing support for your most important asset, your people, by following our tips below:
1. Supporting construction workers' mental health
On average one person a day commits suicide within the construction industry, and that's before taking a recession into consideration. Team leaders need to be trained to recognise a potential situation before it happens.
"Giving managers the skills and confidence to spot the signs when someone is struggling and to have the right conversations at the right time is paramount," says one of Tribe's lead consultants, Kate Morris.
2. Making better physical health choices
On average, an employee takes 18 days off work a year because of illness. Many construction workers live away from home with restricted access to a gym or making their own meals. This leads to fast, unhealthy choices.
Maintain your team's positive mindset and physical health by providing a good breakfast or healthy lunch.
Alternatively, Tribe lead consultant Sarah Prince worked with one principal contractor who provided early morning yoga classes after listening to the workers' needs.
"This is what they want. They don't want to be unhealthy but it's not always possible if companies don't prioritise their workers' health," Sarah reports.
3. Pick the right people to lead
Companies often promote workers because they are technically competent, but within a recession it is important to consider non-technical abilities or 'soft skills'.
Communication, listening, coaching skills and compassion will give your leaders credibility to the technical skills they already own, and team members are then more likely to listen and trust them.
4. Building trust
A strong company culture means your people don't need to be constantly be supervised. And in a climate where particular job roles are being evaluated, you want to be able to trust that your workers are sticking to the correct safety procedures.
"We don't have that many people to just stand over and watch all the time," explains Sarah, "so creating a strong culture programme can ultimately save lives."
5. Communicate
Be clear with your workers about your company's plans, and what support is available to them. According to the World Health Organisation, in the first year of the pandemic the global prevalence of anxiety and depression increased by 25%. This is likely to increase further as the recessions unfolds. Keep your people in the loop and feeling valued with regular notifications as part of your culture change programme.
6. Be inclusive
It is important to communicate your culture programme to all contractors, sub-contractors and anyone involved in a project both on and off site, not just direct employees.
Tribe lead consultant Neil Edmunds explains: "Because it is a more fragmented sector involving architects, designers, technical specialists, principal contractors, contractors, and material/ equipment suppliers, it prevents cross sector sharing of best practice in a structured way. Instead it relies on personal relationships and networking."
7. Find new ways to help
The construction industry has proved that when faced with adversity it can come up with a number of successful working methods to help people.
"Covid saw many opportunities result in a number of success stories – working from home, Extended Employee Assistance Programme schemes" suggests Neil. "Companies need to be innovative with ways they can support their workforce."
Employee Assistance Programmes (EAP) – Health Assured
MHFA England launches new Mental Health First Aid course  · MHFA England
8. Keep the pressure off
When stress is already at an all-time high, don't be setting unrealistic expectations.
"Make a shift to keeping the ship afloat, maintain current performance and cultural standing rather than setting ambitious thoughts of improvement," advises Neil.
9. Put health and safety at your company's core
Health and safety is becoming the conscience of any strong company, and prioritises the reasons behind workers' focus and motivation.
"This involves challenging management to maintain a health and safety focus, finding innovative ways to reduce costs and maintain standards. Leaders need to embrace this challenge and be part of the solution," says Neil.
In a recent talk with SHP, Sarah Prince said, "When a financial director is talking about budgets, the next question should be, 'How does this impact health and safety?'
"When a production or operation team are looking at targets and wanting to set a new production rate, they must consider, 'How does this impact the health and safety of our workforce? Does this mean we need more equipment, or do we need more people?"
10. Be pro-active not reactive: Join our FREE construction webinar
Make sure you're prepared with the right programme, communications and resources to successfully manage the storm.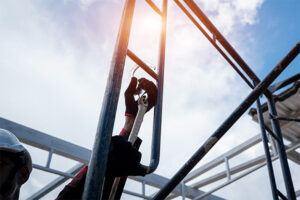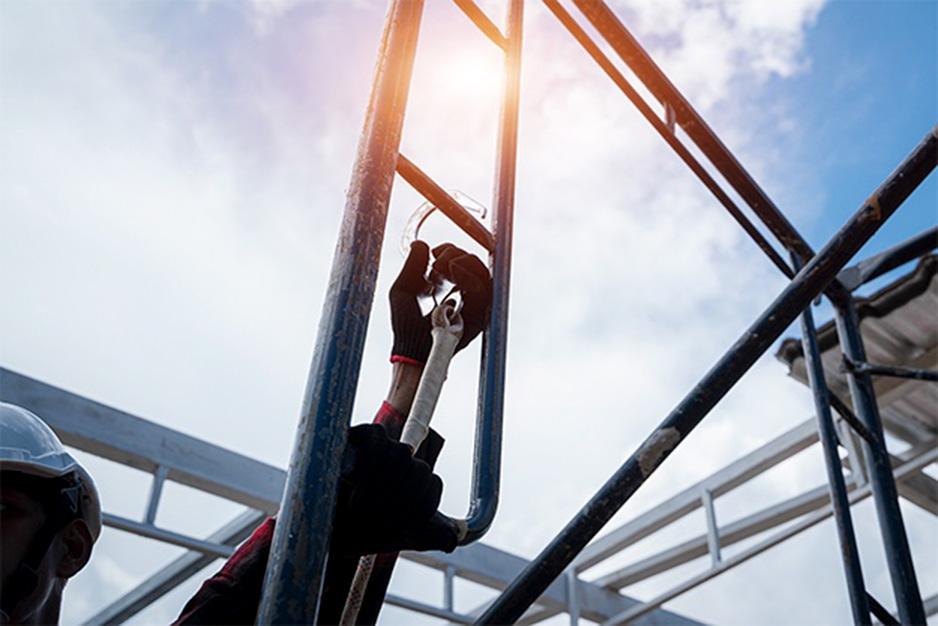 Hear more from Neil Edmunds by registering for our FREE construction webinar 'Building a recession-resistant company culture' on Thursday 26th January 2023, 3-4pm GMT.
You'll leave with actionable tips and tricks backed by strategic insight that can sustain and rebuild your company culture.