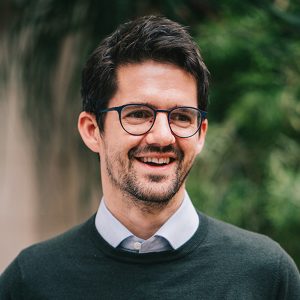 A version of this article featured in SHP last week…
Simply put, to reduce our environmental impact, culture change is needed. Our Managing Director, Mark Ormond, discusses the parallels between safety and environmental culture change and how Safety, Health and Environment (SHE) Professionals should take workplace responsibility for this issue…
Net Zero behaviour change
More and more, companies are understanding the need to be aware of their impact on the planet – not only because it's the right thing to do, but because a growing list of countries, cities and organisations have pledged to reach 'net zero' emissions by 2050.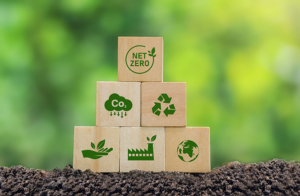 More than 70 countries, including the biggest polluters – China, the United States, and the European Union – have set net-zero targets, covering about 76% of global emissions.
And, as part of the wider Environmental, Social and Governance (ESG) narrative, investors are looking for reassurance that companies understand their role in curbing emissions. They're also wanting companies to improve their climate-related disclosures.
To reach net zero, we'll transition to clean energy and green technology, reduce our fossil fuel consumption and switch to low carbon options such as electric cars.
Environmental culture change: It's about people and behaviours
It's more than just looking at the impact a business has on the world around us. There's the recognition that it takes people to make this difference. Many organisations don't seem to realise this. There's a focus on systems and structures but often the people angle is overlooked.
And you can't assume that because an organisation's culture is mature for health and safety, that it will be in the same place for environment. The cultural maturity can totally differ.
Changing the role and perception of Safety, Health and Environment (SHE) Professionals
Health, Safety and Environment professionals should be leading and engaging the workforce on this agenda. Often, it's the marketing team or another part of the business.
Why are they having this conversation around us? The SHE Manager often just deals with the operational and tactical side of environment management e.g. What's the waste segregation policy? How do we dispose of chemicals?
The SHE person should no longer just manage the regulation and stop the organisation from being fined from an environmental perspective. They should be in the foreground of the strategic development as well as the tactical delivery.
I understand the old approach makes sense. The SHE person protects the organisation from environmental regulation and it's only been relatively recently that people have woken up to the fact that stronger health and safety performance can be enabled by the right culture.
But by learning those lessons from modern management of health and safety and transformation, we can do the same with the environment, engaging people and changing culture. By doing so, we stand a real chance at stopping climate chaos.
Applying the lessons from safety culture change to the environment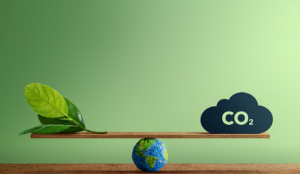 If you simply invest in net carbon schemes, tree planting, and electric car schemes, you're not going to reach your goals. People should want to achieve the goals.
It's the exact same parallel as safety culture change. You can't simply buy new kit and expect people to stop hurting themselves. Engaging in behaviours is fundamental in changing behaviours.
For example, if you have bins to separate waste into different types of recycling, the bins need to be very clearly labelled. If it's too vague, people will always put their rubbish in the 'general waste' section and it still ends up in landfill.
It's about making simple structural changes but there's also an attitudinal piece.
Within the environmental area, it can be hard to make people see a link between decisions and consequences. As an example, if I knew across the course of year, keeping a lightbulb on has a specific, quantifiable impact on the planet or the business, it will make me engage and consider it more.
Encouraging people to recycle or turn lights off isn't too far removed from encouraging people to report near misses. They need to understand the consequences of not doing something to change their behaviour.
Leadership behaviour change
We know that people's beliefs are strongly influenced by those around them. So if, as a leader, you don't take a stance on environmental issues, your workforce won't view it as important. It's about walking the walk and, again, this is exactly the same as safety culture change.
Not sure how you're going to achieve your net zero goals? Talk to us
Get in touch if you'd like to learn more about how we can help you deliver environmental culture change.