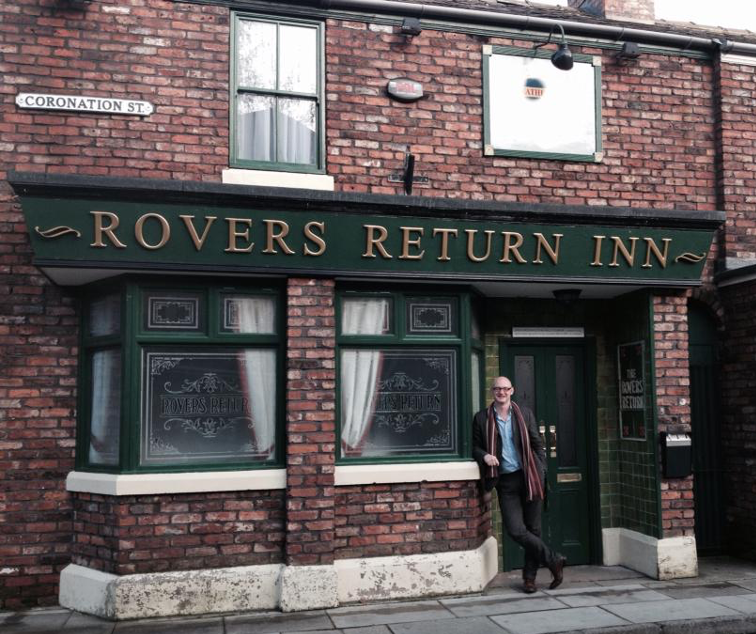 18 Aug

From Coronation Street to Culture Change

By David Mansell, Creative Consultant at Tribe Culture Change

When I changed my career from TV to culture change, I was delighted to have found a company that was as committed as I am to embrace the power of story to influence a positive shift in culture.

Safety communications have come a long way over the years – the days of death by PowerPoint and finger wagging are (in the most part) a thing of the past. Whatever the message you are trying to communicate, the worst crime is 'telling' people what to do, rather than asking them questions and encouraging them to think. And, frankly, none of us like to be lectured, or told what to do.

Storytelling is a great vehicle to get your message across, because it engages people at both a rational and emotional level.

The human race, by and large, is a bright bunch, and we like to work things out. The brain is a fascinating squishy ball of fat and protein … and one of the things that it does exceedingly well is compel us to seek order and meaning from chaos.

And this is where my background in storytelling and writing dovetails so neatly with Tribe's ambition to ensure that employee awareness and engagement is as effective as it can be! I worked for both the BBC and ITV as a writer and script editor, and spent years working with writers developing their scripts, as well as writing my own. Our ambition was to always make the most engaging, moving, exciting story we could, and hopefully make it 'mean something' too. We wanted to affect people, to change people, take them on a journey, make them think (perhaps differently, sometimes) … sound familiar?

Boiled down to their simplest ingredients, the story pattern is as simple as this: there is a problem; the heroes go on a journey; they find the solution; overcome obstacles; they return; and, the problem is solved. In essence, the hero can do something at the end of the story that they can't do at the beginning. How many safety and wellbeing stories can you think of that fit that pattern?

Stories are recognisable patterns, and the human brain seeks order and meaning. We all know instinctively when a story isn't working … how many times have you watched a film and moaned about a bad ending? That's because the film-maker hasn't followed the pattern, and subconsciously we understand that … even if we can't always articulate what 'feels wrong.'

Human beings are natural storytellers – it's in-built in our DNA. We simply can't help ourselves. Everything – faith, science, love, politics, safety – needs a story for people to find it plausible. And if stories are memorable, then people re-tell those stories. What does that mean for safety and culture change? If your teams can remember the story, that's half the battle already won.

Soaps have long been considered by some as 'shallow', 'trivial' or 'addictive' … but I see them as 'agents of social change'. It's wonderful that TV programmes can be credited for educating and informing the populace through entertainment – there are plenty of examples over the years where contentious and important issues have been tackled by soaps to critical acclaim, and have often changed the way we look at issues. For instance, I worked on the 'Coronation Street' episodes where Roy helped Hayley carry out her wish to die rather than suffer from pancreatic cancer.

The constant battle on soaps is to keep audiences coming back week after week, to keep them engaged, and to keep them invested in the show. Ultimately, there's no real difference between a 'Coronation Street' storyline and a successful culture change programme. Both are about getting people to connect with the 'message', and encouraging them to feel an emotional link to characters.

If people 'understand' why characters in a soap do what they do, then they are more likely to empathise with them, invest in their characters, pay closer attention to what they do, and urge them to succeed. And that investment can drive word-of-mouth, publicity and sometimes can lead people to change their attitudes, values and beliefs – especially if they can see a story through another pair of eyes. Done well, soap can change the way audiences see the world and behave … and so can a well crafted culture change programme.

You can hear more from David at our virtual masterclass on Wednesday 19th August at 2pm – 3pm (BST)

How businesses are using stories to inspire a shift in safety culture
VIRTUAL MASTERCLASS
Wednesday 19th August, 2pm -3pm

This one-hour masterclass will be hosted by
Tribe's Scriptwriter & Producer – David Mansell
With guests:
Stuart Pollard, Head of Safety & Wellbeing, Port of London
Yvonne Rozendal, HSSE Manager, Tennet

YOU WILL LEARN:
– The psychology of why stories engage us emotionally & rationally
– How Port of London are using storytelling to inspire new starters
– Why Tennet have trained leaders to be inspirational storytellers
– How to harness & re-tell stories that will transform your culture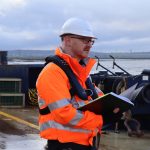 David Mansell,
Lead Creative Consultant, Tribe
David joined Tribe in December 2019 as a Lead Creative Consultant. He has led the creative process for culture change programmes for Biffa, Rolls Royce, RWE & Port of London.
Prior to joining Tribe, David worked for the BBC and ITV as a scriptwriter and director working on shows such as Doctor Who, Red Rock, Coronation Street, Casualty, Doctors & Holby City.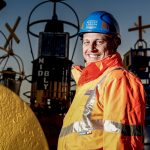 Stuart Pollard,
Head of Health, Safety & Wellbeing at Port of London Authority
Stu Pollard is a Health, Safety & Wellbeing leader within the Maritime & Construction sectors. He has an extensive career in health & safety , spanning over 20 years. Over this time his approach has changed from being process driven to one of innovation, change & collaboration across sectors; with a mantra of 'expect the unexpected' when engaging and promoting health and safety.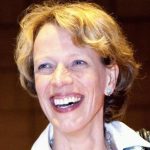 Yvonne Rozendal,
SHEQ Manager at Tennet, Netherlands
Yvonne has been a Health & Safety professional in the energy Industry for over 20 years. For Tennet, Yvonne has been the driving force for safety culture on several complex joint venture programmes. She has been instrumental in introducing tools and messages that have united contractors from different parts of the world and with different disciplines, bringing everyone together with one mission – to be safer together.