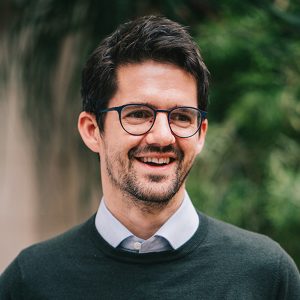 Mark Ormond, Founder and Managing Director:
For culture change to happen and then be sustained, you've got to understand the prevailing attitudes, values and beliefs in your organisation and use that knowledge to engage with and influence individuals to shift behaviour.
At Tribe, we do this through our Activate, Motivate, Cultivate model. These three elements of our approach were borne of a combination of our experience having helped organisations deliver sustainable change over the last 25 years, as well as research around the science of social movements.
Malcom Gladwell summarises it well in his book from 2000 'Tipping Point' where he described the three vital elements that create viral change – the importance of context, the stickiness factor and the power of the few – finding the right people to deliver and influence the change in others. Having used this knowledge in a variety of ways over many years, within Tribe we formalised this into a methodology which uses the art of employee engagement and the science of culture change to support sustainable transformation.
Let's hear our expert team at Tribe share their insights into how this works in practice…

What is the Tribe approach?
Clare Solomon, Founder and Creative Director: Our unique three-stage approach guides organisations on their journey of cultural maturity. Each stage is vital.
Activate is about discovering the reality of where you are now, having a clear direction of travel and knowing how to avoid the obstacles on the way.
Motivate is the engagement programme that will inspire people to come on the journey with you, to shift a change in attitudes values and beliefs at an emotional as well as a rational level.
Cultivate is about sustaining the momentum for the long term, by identifying and empowering the right people to influence their peers and by celebrating and sharing excellence.
Kate Morris, Lead Consultant: As Mark said, this 'tipping point' is the moment when behaviours start to align. It's when individuals are working together towards a common, inspiring purpose and they do the right thing because they know it's the right thing to do. This process can take a number of years, but often clients start to see a difference quite quickly.
A small local team hits a tipping point and that has a knock-on effect for other teams – they see and hear people getting involved and when you get it right, the effect is viral. That's why it's so important to share and celebrate everyday successes (rather than only focussing on the 2% when things went wrong) as that's when the magic starts to happen.
Kevin Edwards, Lead Consultant: There are various activities associated with each phase of the Activate, Motivate, Cultivate model. Of course a change programme will be very different for each client, depending on where they are on their journey, but this model helps leaders think beyond the 'one and done' approach – i.e. delivering a one-off briefing, running a workshop or launching a new safety message and expecting the change to happen.
Ella NilaKanthi Ford, Lead Consultant: Yes. Unfortunately we find that many clients want a quick fix – that "we have a problem and need to sort it" mentality but a quick fix only lasts as long as it takes for people to forget and then you're back to stage one. It's a perpetual Groundhog Day. I can provide heaps of stories when it didn't work because clients balked at the amount of time it takes to do the job properly.
But you do need all three steps. The model may seem a very simple concept but without all three you don't achieve a critical mass of support and, crucially, understanding as to why it is important to shift the culture.
Colin Hewson, Lead Consultant: And when we work with clients, it's a partnership, I always tell people, "I'm not here to change your culture – you have to do that yourself!" We guide and support and also give them the tools, skills and confidence to make the change themselves.
Why do we want to shift the safety culture?
Kanthi: Usually because organisations have hit a plateau in their safety performance. Despite a focus on compliance, incidents and near misses still happen. Leaders realise they have to do something differently if they want different results. To do that they first need to understand what behaviours are driving the culture.
Colin: It's important to recognise that organisations are full of good people trying to do the right thing. People are a symptom, not the problem, and they are also a source of the solutions to system and organisational issues. The Tribe approach unlocks this potential and empowers individuals to speak up and be respected for doing so.
It's about shifting the perception. We change the perception of safety from a negative – i.e. 'you have done something wrong. What can we do so it doesn't happen again?' – to a positive 'what you are doing is really good and we can learn from it'. It's about recognising the good work taking place on a daily basis and saying thank you.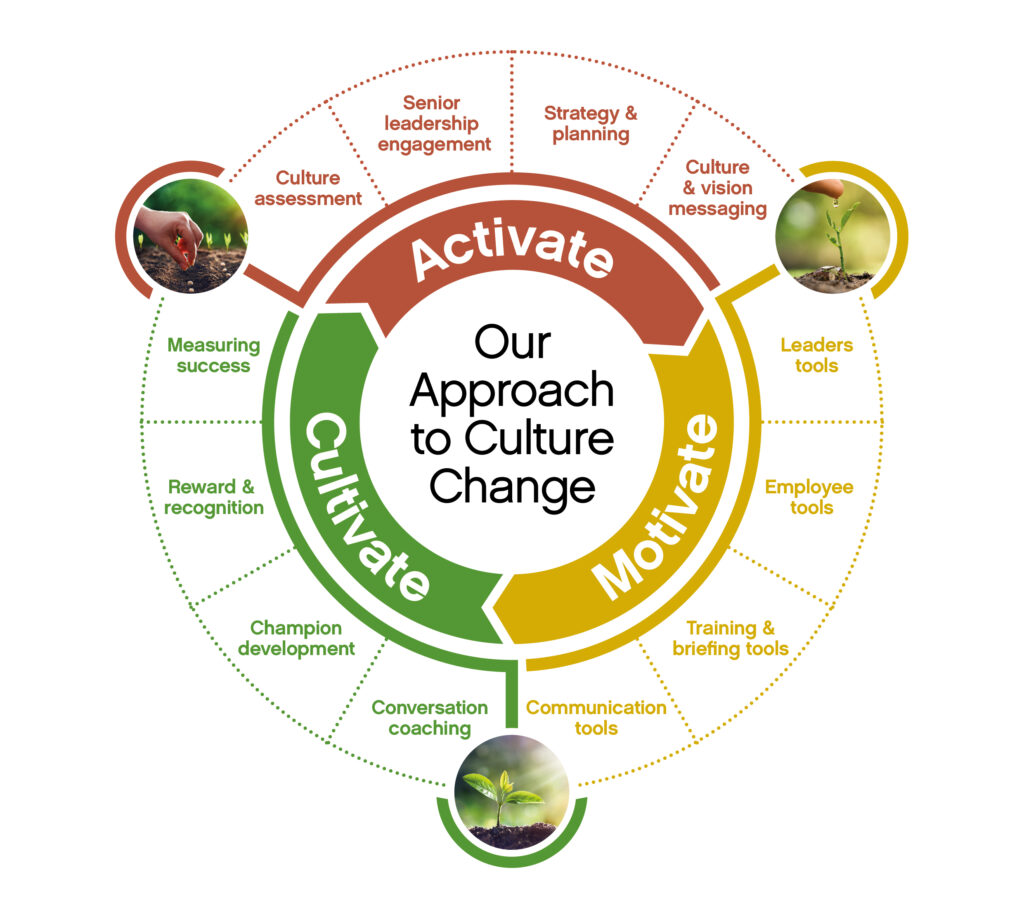 When have you seen the Activate, Motivate, Cultivate model deliver?
Kate: I've been working with a small construction company and so far, we've completed a culture assessment, developed an identity and the behaviours that under pin it, and held workshops with everyone in the organisation to launch it. From these workshops, a number of people were so inspired that they volunteered to be Safety Champions.
We have now trained those Champions and developed a presentation for them to share with sub contractors to make sure the change in safety culture reaches everyone in the organisation. The interest has been fantastic and we've heard anecdotal evidence that it is starting to make a difference. One manager told me that he is now challenged when he takes a short cut across the yard instead of following the designated route. He said that would have never happened before, but now people feel empowered to speak up!
Colin: I first saw the Tribe approach work when I was spending a lot of time working with a major defence contractor. I was working with what was viewed as a difficult, heavily unionised site. We'd been working together for around four years and the full time official of the two main unions approached me after a regular meeting.
He told me how, at the start of the process, no-one believed it would have any effect. They believed it was just another initiative that wouldn't last long. But their minds had changed. They acknowledged that it wasn't just the safety culture that had improved but the organisational culture as a whole. In his words: "We talk to each other like human beings now".
Mike Bridge, Lead Consultant: I remember one particular session for a client. It was a long day full of spirited and passionate discussion with lots of active debates. The final group into the room was the leadership team. At the end of the session, one of the men came up to me. Towering over me, he looked down at me and paused. Then he smiled, gave me a hug and thanked me for what I was doing.
How do you react to that? I felt astonished, touched, humbled and even more pressure to do right by them all. Soon after, they got me on the phone and pressed me for a follow up session to present the report – its findings and recommendations – as soon as it was in draft. We swiftly set up a virtual meeting and they made sure to get their top management along. After sharing their initial activity and progress they unanimously agreed to initiate a resourced programme. A growth mindset and tipping point in action!
I'm often asked about Health, Safety and Wellbeing cultural assessments and change programmes. What's the best way? When do you start to see change? For me, it's the second people start to really open up. It's when we begin talking, listening, challenging, sharing, caring, feeling and thinking about making a difference. 
Come along to our Virtual Masterclass to find out more
To find out more about our three-element model and how it could work for you, we're holding a Virtual Masterclass on Wednesday 30 June, 9-11am. Have the opportunity to hear from our Consultants about why our combination of art and science is so unique and ask them any questions you may have.
To reserve your space, register here.