At Tribe, we deliver a health and safety culture assessment by carrying out a thorough analysis of an organisation's current attitudes, values and beliefs. Let's hear from Steve Beswick, Lead Consultant at Tribe, about our approach to delivering a culture assessment…
Why do you carry out a culture assessment?
Assessing the existing safety culture is a really important first step to changing an organisation's culture. Given that a health and safety culture assessment is the foundation of any safety culture change programme, it's vital that the assessment findings are accurate and that the recommendations are practical and appropriate for the organisation.
What can an organisation achieve by carrying out a health and safety culture assessment?
Any properly carried out safety culture assessment will show how an organisation is currently placed culturally. We call this an organisation's 'cultural maturity'.
A culture assessment can do a number of things. Firstly, it can reveal well-developed areas of safety culture and areas for improvement. It can also provide recommendations for moving forward, and from this, we'd develop an improvement 'roadmap'. Finally, a culture assessment can help develop a Safety Improvement Vision (the destination).
How to run a culture assessment?
All culture assessments involve respondents completing a questionnaire. Many organisations carry out employee engagement or satisfaction surveys but these generally cover a wide range of areas such as internal communications, leadership and how happy or valued staff feel in their role. Health, safety and culture may only be a question or two. So we feel a separate survey is justified. The areas that should be covered include:
Leadership and commitment – What priority safety has against other business considerations such as delivery or quality.

Management behaviour – The effectiveness of managers as safety role models and the frequency of unsafe behaviour and safety rule breaking that may result.

Employee responsibility – To what extent is responsibility for incidents properly shared and the confidence to refuse to undertake tasks that are seen as unsafe.

Engagement in safety improvements – Employee involvement in proactive safety management and beliefs about injury preventability.

Communications and resources – How competent and well equipped are people to work safely? How effective are the safety communications?
What if staff don't complete the survey?
That's where an effective communications plan comes in. Effective communication about the survey, well in advance, is vital in gaining a high response rate. Communications should be structured to make sure people are well informed about the aim of the survey, how the survey works and – most importantly – to establish that the survey is non-threatening and anonymous.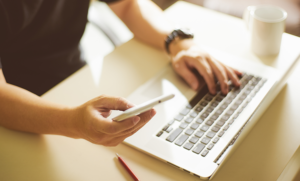 At Tribe, we've used some innovative ways to encourage health and safety survey participation. For one client, we included QR codes on posters in communal areas such as canteens. People logged the QR code on their phones during their lunch or tea break, then they could complete the questionnaire when they were back at their desks. For that project, we had record-breaking levels of survey engagement – the highest the organisation had ever seen.
What else does a culture assessment entail?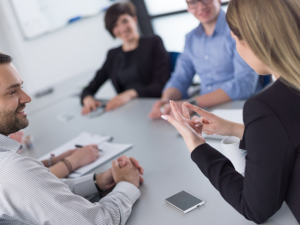 A questionnaire provides a lot of useful quantitative data and some limited qualitative data, which we feel is best supplemented by holding focus groups. Well-run focus groups create a wealth of valuable feedback and they're a great way to add to the questionnaire data or to corroborate questionnaire findings.
What can the findings of health and safety culture assessment highlight?
Once we've pulled together the results of the survey and focus groups, experienced Tribe consultants develop the findings and recommendations.
As well as establishing the maturity of an organisation's safety culture, the findings will highlight positive areas and areas for attention such as levels of unsafe activity, leadership behaviour and the culture of accountability (either a 'blame, 'no blame' or 'Just and Fair' culture).
Each of the specific areas listed above is covered showing the graphical feedback, supporting comments given by the survey/focus group participants and an interpretation of both data streams. We'd also provide practical recommendations on how to move forward based on the experience of the Tribe consultant.
We also use benchmarking to show the culture maturity of the organisation against an industry norm established from our Tribe client portfolio.
A 'road map' would also feature via a consultancy/client collaborative process to help implement the recommendations.
Do you need help with your organisation's culture assessment?
With over 25 years of experience driving successful culture change programmes, we'd be happy to have a conversation with you about how we can help. Feel free to get in touch or sign up for monthly emails providing you with our latest thought leadership and insight.