Our Creative Director, Clare Solomon, shares her thoughts on sport, her TV viewing habits and how purpose contributes to organisational culture…
I don't know about you but I was glued to the TV watching the Tokyo Olympics. And I admit to wiping away tears of national pride seeing Team GB athletes on the podium. So why are my emotions so stirred up, when for the rest of year, I can take or leave sport? I'm really only interested if I'm invested in the outcome and feel part of something.  For a few short weeks, I became part of the GB Tribe.
At Tribe we believe it's all about having a shared common purpose, being part of a collective ambition.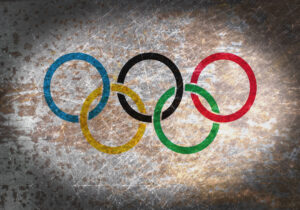 With the Olympics, we share a common drive for our national athletes to be the best in the world.  We share in the awe and amazement of their super-human qualities and we feel proud of our country's achievements when we succeed and there's mutual disappointment when we don't.
A single purpose unites us and brings us together. At Tribe we help to make organisations perform at their best. We bring an organisation's people together and help them unite behind a shared purpose. It's a great way to create improved business results across the board.
As humans, we naturally gravitate to groups where we feel mutually accepted and supported, and where we have each other's backs. Belonging to a Tribe is a powerful and supportive place for action.  It's what we constantly strive to offer our people and clients.
Our purpose is to 'Make a difference globally, through a unique combination of art and science, to create cultures of together'. Our purpose unites and drives us. It contributes to our organisational culture and contributes to positive wellbeing. We are enormously proud that because of the work we do with our clients, lives have been saved, incidents minimised and workplaces have become healthier, happier and more productive.
Mike Bridge, a Lead Consultant at Tribe has worked on developing vision and purpose for complex organisations. He says, "In leadership, 'pathfinding' is a core concept. Put plainly, if you don't know what you want, how will you ever realise it?"
"Of course, the detail is important," he continues. "Often in the shared endeavours that any organisation undertakes, a simple vision is not enough. So, for example, the idea of being the best at something means little if you don't know how or why."
These ideas are key to understanding the importance of sharing a clear purpose that everyone can relate to and it must tally with the values held by everyone involved – your workforce, clients, suppliers – in order to be successful.
Why should organisations have a clear purpose?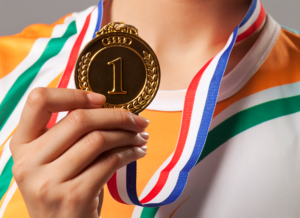 It's essential that you have the right people with the right mix of skills and expertise. A set of common attitudes, values and beliefs make the magic happen. When highly capable people work together in a collaborative context, they inspire each other to be more creative, more productive and ultimately more successful as a team than they would be as a collection of individuals.
And likewise, behind every successful athlete at the Olympics, is a team of people striving to win that medal and they're all experts in their field.
Mike says, "Good purpose allows scope for growth and the nurturing of ever higher standards. At Tribe, our purpose talks about 'creating cultures of together'. The personal and collective effort of our team focuses on this and it's informed by a set of values built on care and respect."
How do you develop organisational purpose?
Here are five things to consider when developing your purpose:
1. The big question is: What do you stand for? Which environmental, social or governance-based priorities can you align your organisation with? If you're a mobile phone manufacturer and you care about the environment, what percentage of your phones are made from recycled content? How easy are they to repair over buying a new handset? Always check business decisions against your purpose. They should align.
2. Speak to your stakeholders. Purpose lies at the very heart of your business. This means you'll need to think about the strategy you pursue, how you operate and the organisation itself. It's tough and in order to do this, you'll need engagement from your team – senior leaders, employees and wider stakeholders. You'll need to find out what they feel passionate about and ensure you're aligned.
3. Connect your purpose to your unique selling point (USP). Identifying and building a purpose around unique assets, capabilities, or points of leverage can create value in many ways. McKinsey recently stated that purpose is directly linked to topline growth and can also help win the most talented people and retain your existing workforce. According to them, two-thirds of millennials take a company's social and environmental commitments into account when deciding where to work.
4. As we're demonstrating here, shout about your purpose! Remind your workforce about what the organisation stands for. This will help to embed it into the organisational culture. Your people will be reminded to bring their best selves to work. You'll also need to regularly check in with people to ensure people are engaged.
5. Measure the impact of your purpose. What proof points can you build in? If your purpose is environmental, measuring and reducing your carbon footprint is a good example. As is making substantial, measurable investments in reskilling your workforce.
Mike finishes by saying, "Some organisations have a rich picture of their values and what they wish to achieve; but when you use this to articulate a purpose that everyone can share, you move from just 'what you want to achieve' to 'why you want to achieve it' and this is what motivates people. And if people are motivated, they are more likely to be willing to change their behaviour."
He says, "Having a shared purpose means your goal is transformational and not just transactional."
Look out for a new podcast we'll share later this month on organisational purpose… and if you'd like to discuss organisational purpose and how it plays a part in culture change, please get in touch with Briony.