Tribe's Chrysalis Culture Hub supports you in driving a positive change in the attitudes, values and beliefs of your workforce. And as a Chrysalis member, your entire organisation will have unlimited access to our collective expertise in the science of culture change and the art of employee engagement.
Chrysalis members, whg, share how they're using the online platform to maintain health, safety and wellbeing momentum across all levels of the organisation…
whg is one of the Midlands' leading and most successful providers of good quality, affordable homes. With a workforce of around 750 people and 22,000 properties to maintain, their Trades Colleagues span many professions including plumbers, carpenters and electricians.
They've used Tribe to carry out pieces of bespoke work such as a culture assessment and tailored leadership workshops. Then in late 2021, they became Chrysalis members.
Steven Davis, Health, Safety and Environment Manager, heads up the three-person Health and Safety team. "Chrysalis is wonderful," he says. "It's all quite thought provoking and will keep us motivated for a long time yet."
"There were two reasons why we joined Chrysalis. Firstly, to continue all the good work we've been doing with Tribe and our Lead Consultant, and secondly to make use of all the tools on there."
Dedicated Consultant time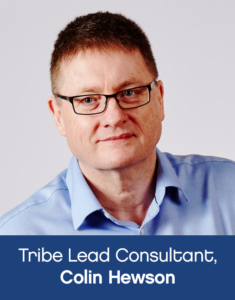 As part of Chrysalis membership, members receive dedicated consultancy time with a Tribe Culture Change Consultant. In whg's case, it's Lead Consultant, Colin Hewson.
Steven is really seeing the benefit of working with Colin. "Your Consultant gets to know you and the business," says Steven. "Colin hasn't worked with a housing association before but he's worked with plenty of similar organisations at a high level. He understands the hierarchy and the politics."
Colin worked with Steven to put together a plan of action about how the online platform could help them over the next few months. He identified a starting point and highlighted relevant resources so Steven and his colleagues could share health, safety and wellbeing messages with the organisation in a timely way.
Now Colin is working with Steven to tailor the resources so it resonates with whg's team leaders and supervisors. "We're going to rename some of the wellbeing conversation resources so they really speak to our managers." Colin will edit the content and provide wrap around content specifically tailored to whg.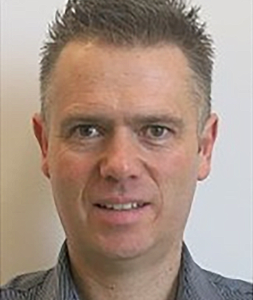 "Chrysalis is wonderful. It's all quite thought provoking and will keep us motivated for a long time yet."
Packed full of tools and resources
Now running the leadership workshops internally, Steven wants to keep the messages alive. "We don't want people to walk out of our leadership workshops for nothing else to happen," says Steven. "There are amazing resources in Chrysalis to continue the journey."
Chrysalis is organised into useful sections to support you at whatever stage you may be on your culture change journey. It's split according to the Tribe three-element culture change approach: activate, motivate, cultivate.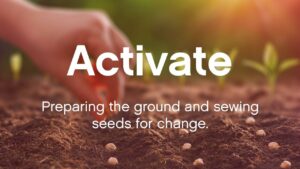 Activate is about planning, research and analysis, so you'll find all the essential resources you need to start to map out your culture change programme. 'How to' videos and Insight research documents will give you valuable information and advice on getting started.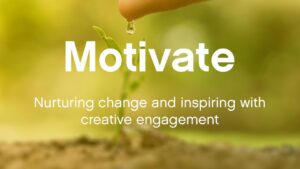 Motivate builds momentum by engaging your leaders and workforce. Huddle cards, packed full of advice, activities and discussion ideas, will help supervisors lead engaging, lively team talks. Interactive e-learning modules will challenge attitudes and mindsets, and 'smart' messages provide valuable advice to the entire workforce.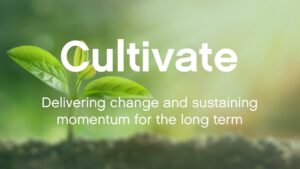 Finally, Cultivate covers training resources, including e-learning modules and a conversation Playbook to help senior leaders, managers and supervisors have regular health, safety and wellbeing conversations. There are also resources to encourage communication between colleagues and teams, so that this becomes a natural part of everyone's day.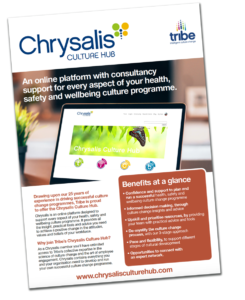 In addition to these three sections, Chrysalis houses insight documents and research reports as well as a community section and articles. Steven says, "I'm always interested to see the blog and the community to gain inspiration. Consultants post articles on there and it helps you explore an area more widely. It's a nice community."
Find out more about Chrysalis Culture Hub
All the feedback we've received so far from Chrysalis members has been really positive and full of enthusiasm about the resources available on the online platform.
To learn more or to arrange a tour of the resources, visit www.chrysalisculturehub.com or contact Briony Ormond.
We'll also be at Safety and Health Expo, Stand SH2678, from 17-19 May where we'll be demonstrating Chrysalis so come and say hi!