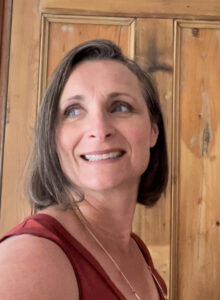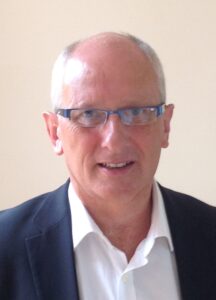 Ahead of our upcoming construction webinar this Thursday* Tribe's Lead Consultants Sarah Prince and Neil Edmunds share their wealth of experience within the construction sector and reveal the most important factors that offer a strong foundation for building a positive company culture…
1. Company Culture Status
Do you know the status of your company's culture in relation to the model of cultural maturity? Undertake a cultural assessment to discover the current status , and ensure all employees, contractors and clients are privy to the vision for the future.
Find out more about culture assessments:
Safety Culture Change Class 101: How to run a Culture Assessment – Tribe Culture Change
2. Effective Communication
Due to the nature of the industry, there is a reliance on workers outside of direct employees – architects, designers, technical specialists, principal contractors, contractors, and both material and equipment suppliers. Health, safety and wellbeing must be regarded a priority by all levels of employment and management. This can be supported with constant reminders and drip-feeding known as nudge theory through resources such as on-site posters, email campaigns and smart messages.
What's your communications strategy?
What's your strategy for safety communication? – Tribe Culture Change

3. Build Trust
To ensure best practice is undertaken across the varying sectors in the most structured way possible, it relies on personal relationships and networking. By making sure the lines of communication between leaders and their team members are honest and open, it can contribute to a more positive atmosphere and in turn, save lives.
Effective conversation about safety:
The secret to sticky, effective conversations about safety – Tribe Culture Change
4. The Right Leadership
Choosing the right workers to head up Health and Safety is essential in gaining team members' respect and their following of guidance and regulations. Undertake the right procedures to choose the correct people, as well as providing ongoing training and guidance to maintain positive and effective leadership.
Help your leaders to thrive:
Supporting your people to thrive: Leaders' role in delivering holistic health, safety and wellbeing strategy – Tribe Culture Change
5. Provide Support
Be innovative with ways to support employees and also contractors. Covid has provided many opportunities and success stories such as working from home, extended Employee Assistance Program schemes and the Mental Health First Aider online training. Ensure your workers are aware of what is available to them and for those on site, provide suitable facilities. If you're not sure – have the discussion of what is needed.
Have the right safety conversations:
How to have the right kind of safety conversations – Tribe Culture Change
*There are a few final places left this Thursday.
To register your place on our free Construction Webinar: 'Building a recession-resistant company culture'
click here: FREE Construction Webinar – Tribe Culture Change
Contact Us