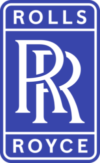 Three interactive programmes keeping
Human Factors Awareness at the fore
Rolls-Royce develops and delivers complex power and propulsion solutions for safety-critical applications in the air, at sea and on land.
It has customers in more than 150 countries, comprising more than 400 airlines and leasing customers, 160 armed forces and navies, and more than 5,000 power and nuclear customers.
Since 2015, we've worked with Rolls-Royce training up to 1500 employees each year primarily in aircraft engine Part 145 Maintenance, Overhaul and Repair as part of the company's ongoing Human Factors Awareness Development programme. This training is a regulatory requirement and must be completed by their employees every two years. Increasingly other areas of the Rolls-Royce business are taking part in this programme
Under the 'Motivate' stage of our Tribe culture change approach, we have rolled out four different experiential and transformative learning experiences.
The objective is always to help employees understand the organisational system, process and cultural forces that sometimes lead to good people getting it wrong. We work on identifying human factor challenges and how to overcome them, how to contribute to a Just and Fair Culture and, to break down barriers between employees to help them to understand each other's roles, priorities and conflicts.
Minutes That Matter
Initially inspired by BBC Radio 4's 'Just a Minute' panel game, employees were challenged to consider the decisions they might make when the clock is ticking down in certain circumstances, and the potential consequences. It's those critical decisions made under pressure that can prevent future incidents.
Giant Dominoes
With massive dominoes labelled with human factor issues, teams placed them in priority order when faced with hypothetical high-risk situations. The game demonstrated how a chain of events can be built, and how it can be impacted by human factors, before the impending result. As a result of their decisions, will the line of dominoes remain standing or will everything come crashing down?
A Shoe Minute – When things go wrong
Employees were asked to place themselves in the position of one of their colleague's aircraft crash investigator role and consider the emotional impact of discovering one shoe at the site of an incident. What might that feel like? Have they experienced this themselves or something similar? What would be their 'shoe' trigger?
Through exploring the potential consequences and trauma, it helped employees emotionally engage with the reasons for safety culture the importance of the role of human factors and its importance to each of their individual roles.
Who Risked it?
In an interactive game, we created a series of characters who were met with examples of real-life high-risk incidents that had happened previously at Rolls-Royce. Employees had to choose the most likely decision the character would make based on their leadership style, team dynamics and/or place in the hierarchy while also considering which of the 30 Human Factors may have impacted the decisions.
The players could then compare their predictions with the true-life result that took place and the reasons why. They then had to consider how they could have prevented it and what they would do within their own workplace.
Virtual Reality
Our most recent programme being rolled out as of April 2022 involves filmed case studies presented via VR headsests. The employees are totally immersed in the experience as they watch four separate scenarios that are relevant to their roles. By being placed directly into the situation, they can experience as near to reality as possible what could happen.
Results
We continue to remind Rolls Royce employees at all levels the potential impact of human factors in the choices we make, the varied expertise required in regard to product safety, and the importance of remaining competent to carry out roles and speak up whenever there is a concern.