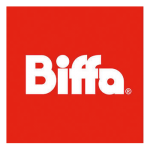 Driving a better and safer working environment for everyone
With over 100 years of expertise, Biffa is an established leader of sustainable waste management in the UK.
Their purpose is to change the way people think about waste and their team of over 10,000 workers provide waste and recycling solutions for thousands of businesses and millions of households each day.
After carrying out a full safety culture assessment for Biffa, their senior leaders wanted to understand first-hand the assessment's strengths and challenges.
Mini-documentaries
We saw this as an excellent opportunity to demonstrate their commitment to driving a better and safer working environment for everyone.  We created a series of mini-documentaries that followed leaders in 'A day in your shoes'. The documentaries saw leaders going out with waste crews at 5am, having candid conversations with team members and experiencing the highs and lows of daily life for their people.
Safer together & PACT
As part of the 'Activate' stage of our approach, we create powerful brand identities and work codes to unite all culture change programme activities. For Biffa, we developed and launched their powerful new work code 'Safer Together'. Underpinning the work code was their Safety 'PACT' – a set of key behaviours that everyone – leaders and colleagues – could commit to on a day-to-day basis.
Safer Together involved a programme of activities and supporting communications. Workshops for leaders and supervisors used VR headsets to share an immersive story and people at every depot and site accessed the films via QR codes embedded into signage and briefings.
Results
51% reduction in injury rate over three years.