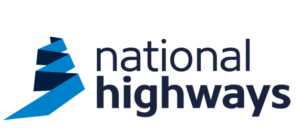 Getting people home, safe and well
on England and Wales' roads
National Highways is the government company which plans, designs, builds, operates and maintains England's motorways and major A roads. They asked us to support the delivery of a comprehensive 'Home Safe and Well' culture change programme across several directorates. 
Comprehensive culture change programme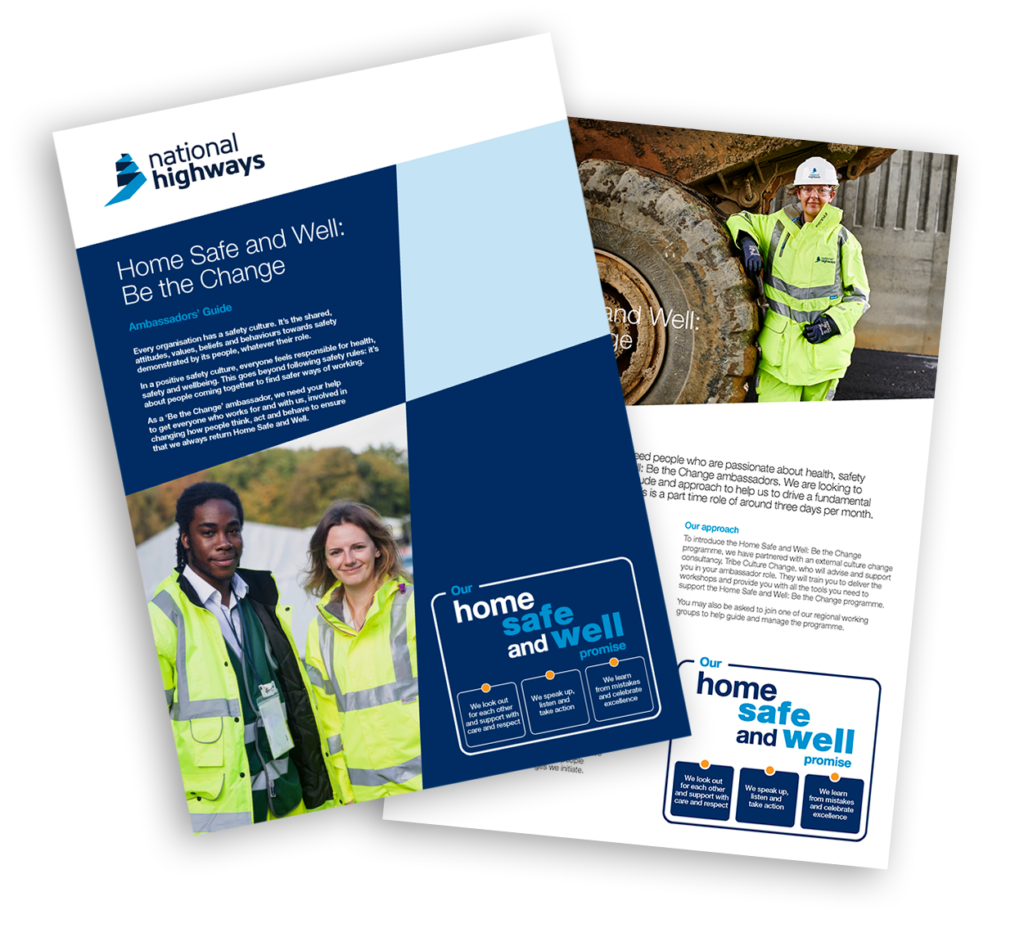 The complex programme features many different elements including drama films to highlight key issues and behaviours commonly found across the workforce and internal ambassador recruitment and development. Resources such as brochures, presentations and interactive elements reinforce the key messages and are used throughout the organisation's international communications channels, events and conferences.
This highly ambitious and detailed programme looks to build a mature, proactive culture of health, safety and wellbeing awareness throughout the organisation and its varied delivery partners working across England and Wales' road network.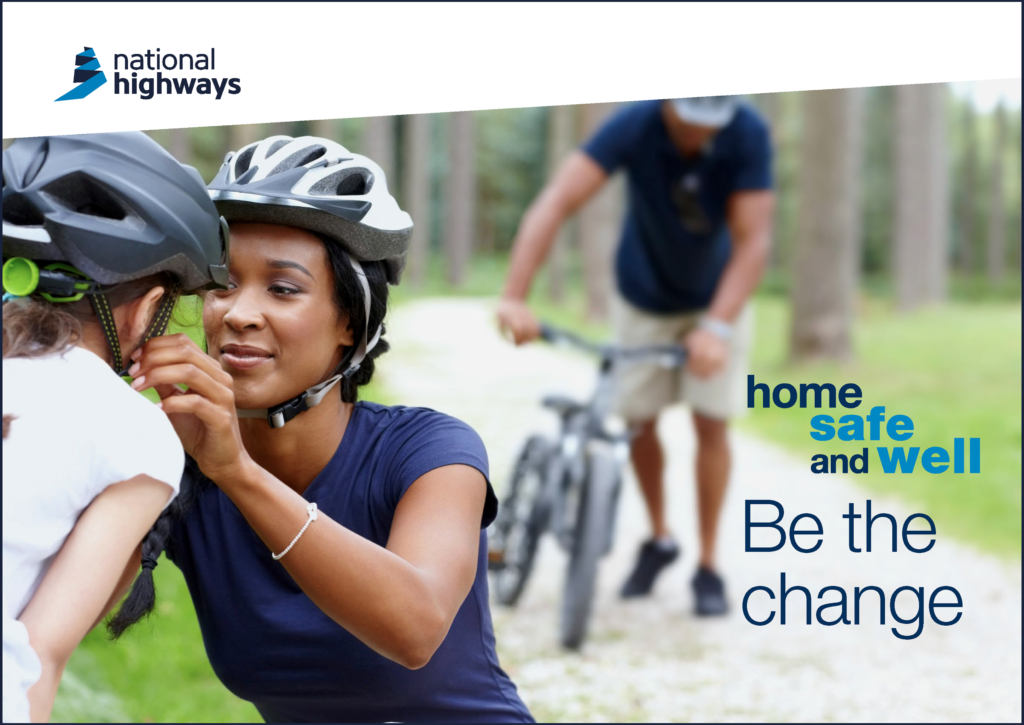 "The team at Tribe are so creative, professional and informed. They bring a wealth of experience and knowledge from so many sectors. We would have really struggled to approach our cultural change challenge in the way that we have without the support from Tribe." 
Louise Jones  
Head of Customer Engagement and Assurance,
National Highways